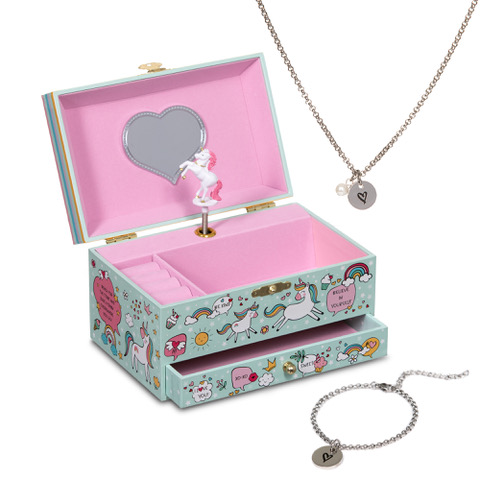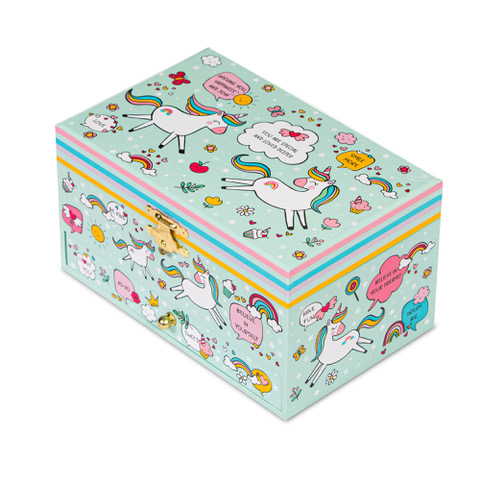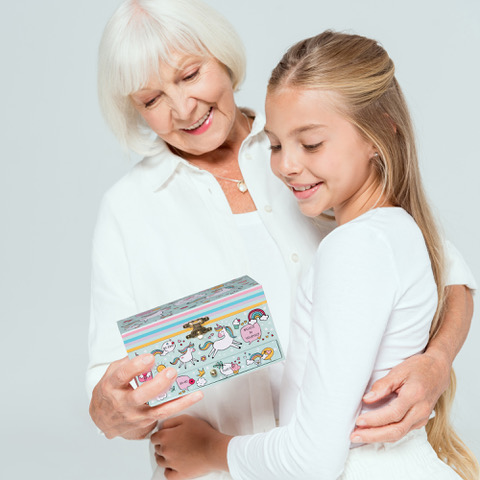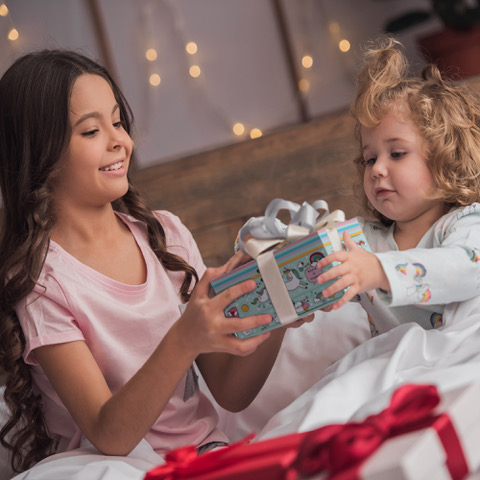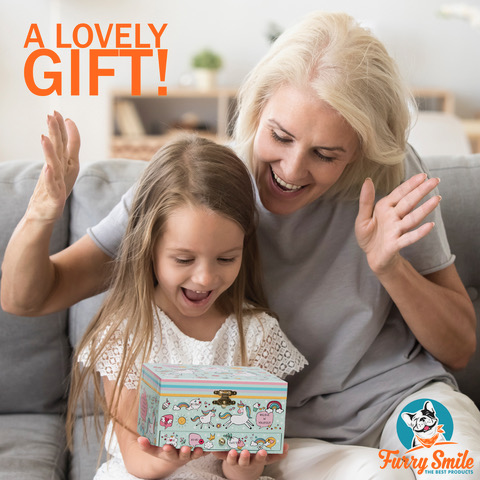 At ​FURRY SMILE​, we are a small family company and a mother-daughter team. We enjoy working together and making memories with our family. We find joy in creating much needed positive, life-affirming products for children.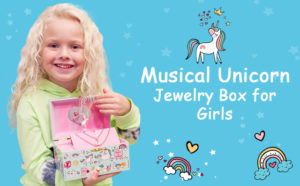 Heartfelt memories often come from the simplest experiences or gifts, like a song she sang with Grandpa or the necklace Grandma gave her. We want to help you make those memories.
Based on the tenet that "Children flourish when they are surrounded by love and support," it is our mission to provide safe products that empower children to grow with confidence.
HIGHLIGHTS:
✅ ASTM CPSIA SAFETY TESTED: Nickel-free, stainless steel jewelry & sturdy pine wood MDF
✅ A REMINDER THAT SHE BRINGS JOY: Plays the tune, "You Are My Sunshine"
✅ SPARKS IMAGINATION: Beautiful unicorn spins and takes her mind on an adventure
✅ NURTURES SELF ESTEEM: Positive messaging throughout our fun unicorn and rainbow design reminds her to love herself and know she is loved
✅ A CLASSIC FOR GIRLS: A modern twist on a time-proven classic, to be cherished for years to come
✅ LOVELY BONUS GIFTS: Includes top quality delicate heart necklace and bracelet set with dangling faux pearl
✅ A PERFECT GIFT: Pretty gift box for any occasion
✅ IT WILL BE A TREASURE OF BEAUTIFUL MEMORIES: A special place to keep her jewelry safe, with pink lining, ring compartment and pull out drawer
INSTRUCTIONS: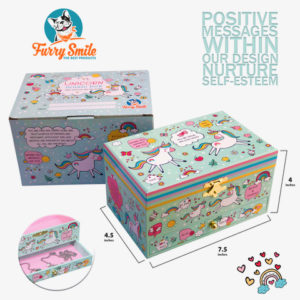 – Wind gently. Open the lid to play music and see the unicorn twirl.
NOTE: To keep the music playing do NOT overwind!
– Wipe outside of box with a slightly damp (not wet) soft cloth if necessary.
– We understand the power of love and encouragement! We hope you and your daughter, granddaughter or special little princess in your life love this unicorn music box with jewelry! Buy it today – You'll enjoy giving it as much as she'll love receiving it!
Always available